Founder
Thomas Andersen founded TRA Consulting Inc in 2000 and has been the sole owner/operator and shareholder of the organization since. He currently holds the position of President and oversees the strategic vision of the company. TRA Consulting, Inc. is an IT Company located in Long Beach, CA. Our IT Company serves all of Southern California – including Los Angeles County, Orange County, and San Diego County.
Prior to TRA Consulting Inc, Thomas cut his teeth in the IT Industry working some of the toughest jobs in a wide variety of verticals doing tasks that really ran the gamut of IT Services and IT Convergence.
As President, Founder, and current staff member, Thomas Andersen holds himself to a high standard. He ensures that he and the organization are benchmarked against industry standards. He expects that his staff, much like himself, are continually improving, learning, and growing. He offers growth and certification paths to his employees as a way to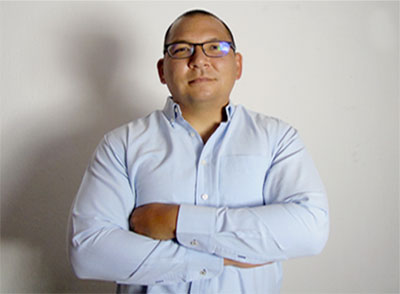 support their career paths and the growth of their internal IT Staff.
He holds certifications from HDI, Interop, ISC2, and CompTIA. He assisted CompTIA in the development of the CASP+ (Certified Advanced Security Practitioner) certification in 2010, and the Pentest+ (penetration tester) certification in 2018.
Today, Thomas Andersen gets great personal satisfaction out of serving the small-business community, mentoring, networking, and taking on fun and challenging projects. He manages the IT Staff at TRA Consulting Inc, who in turn provide the same exceptional level of customer service Thomas Andersen has always prided himself on.
Company History
TRA Consulting Inc began its journey in the year 2000. It was formed in the city of Long Beach, and slowly expanded its reach to cover the entire Southern California service area over the years to follow. It maintains a main office in Long Beach and satellite offices in strategic locations in Southern California.
Throughout its metamorphoses, TRA Consulting Inc has focused on bringing enterprise-level Southern California IT Services to the small and medium sized business of Los Angeles County, Orange County, and San Diego County, while lowering the overall cost of Managed IT Services. There are some principles that have made TRA Consulting Inc successful in doing these things. These guiding principles can be found in our Strategic Perspective:
TRA Mission Statement:
TRA Consulting, Inc. provides exceptional IT Services, Digital Marketing Services, and IT Staffing Augmentation Services to companies in Southern California. We seek to differentiate ourselves from the competition by staying ahead of the IT Curve, continually improving our level of IT Quality, and aligning IT Goals to our clients' Business Goals. We bridge the gap between SMBs that are too small to need their own in-house IT staff and SMBs that are large enough to require a full time IT staff.
TRA Vision Statement:
TRA Consulting, Inc. strives to become a premier outsourced IT staff to the SMB. We seek to replace the traditional in-house IT staff with proactive support, high-efficiency services, and rapidly scalable resources.
TRA Core Values:
Honesty, Quality, Respect, Loyalty
We value the needs of our clients over our own bottom line. We keep the personal touch. Our management is accessible. We offer a single point of contact. We practice continual development of our skills. We are guided by knowledge-centered support.
TRA Today:
As a Los Angeles Managed IT Services Provider, we have a truly global reach. Wherever there is an internet connection, we can have a footprint. We can manage that remote or onsite presence wherever necessary, so that your company doesn't have to. And we can do it at a level of IT Quality and level of IT Price that will blow your mind.