We are a Los Angeles Managed IT Services Provider based in Long Beach, CA which excels at delivering businesses proactive and innovative solutions to their operational IT needs. Rather than relying on outside IT Contractors who inflate their hourly fees or Inhouse IT Departments with their tendency to bloat IT Budget; consider the smart alternative – make the switch to our IT Managed Services. Make the switch to flat rates, Unlimited IT Service, and Quality IT Services.
TRA Consulting Inc is a Los Angeles Managed IT Services Provider that serves the IT Needs of Southern California. We satisfy the Managed IT Support needs of our clients in Los Angeles County, Orange County, and San Diego County. We are central to Southern California; and have a strategic IT Presence throughout. All major metropolitan areas of Southern California are within our reach – physically and remotely.
When your day-to-day basic Managed IT Support needs are taken care of in a proactive manner, downtime is drastically reduced, productivity has an opportunity to increase, and your staff can focus on completing their daily work and staying on task. Managed IT Services is about stability, protection, predictable support rates, and fast response time. If these IT Support qualities sound important to you, you need to CONTACT US NOW! If your current IT Provider isn't giving you the peace of mind of having stability, protection, predictable support rates, and fast response times; not calling us is costing you money. CONTACT US NOW for a different kind of IT.
Helping Businesses to Scale
As a Managed IT Services provider, our proactive IT Solutions are necessarily scalable; and very rapidly scalable. Are you adding ten employees tomorrow? We have you covered. Need to trim a department? Your IT budget will shrink with that department. Need to convert some employees to remote workers immediately? We have you covered. With our Long Beach Managed IT Services, you pay for what you consume. Our rates are 100% predictable. The C-Suite will thank you for having the foresight to convert your IT Support company to a Long Beach Managed IT Services company like TRA Consulting Inc.
With High Quality IT Services provided at the optimal price, your business has payment flexibility and this helps in managing and controlling costs. Our Managed IT Services enable businesses to scale without over-extending, providing Quality IT Services Support and rapid IT Resource Mobilization.
Our specialized and knowledgeable experts save you the money and time. Our team of seasoned and experienced professionals handle your IT Concerns with ease. We have decades of experience in the business and take the guesswork out of Long Beach Managed IT Services. Choosing our Managed IT Services Los Angeles, based in Long Beach, CA will save your business valuable time, payroll tax, benefits, overhead, waste, and bloat. CONTACT US NOW to rethink the way you are handling your Southern California IT Services.
Instant Connectivity
Our Managed IT Services Southern California IT Solutions help bring you closer to zero downtime. Our layered IT Security Solutions proactively protect and monitor the state of your IT Cyber Security. Businesses need to be vigilant about opportunities and emergencies alike. As a premier Managed IT Service, we take on the responsibility of providing your business with automated tools that patch, update, protect, and alert. Those same tools also permit us to make rapid remote response.
In the day and age of Big Data, managing information is a challenging prospect. At TRA Consulting, we convert challenges into opportunities. We are a strategic partner for business growth, scalability and value addition no other company can match.
Enhancing Vendor Management
As a managed service provider in Los Angeles & Long Beach, TRA Consulting interfaces with our clients' IT Vendors on a regular basis. We make sense of the entire process of delivering IT Services – From Desktop IT Support to Remote IT Support to anything else that intersects IT Services. What does this mean for your company? Less time wasted on the phone calling your phone company, your internet provider, your web developer, and your hardware provider.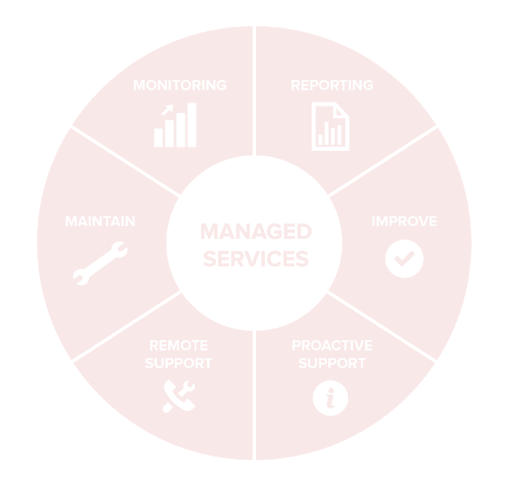 TRA Consulting Inc's Managed IT Services Los Angeles ensures IT Operations run smoothly and small annoyances don't turn into massive "time-wasters" for your employees. We are the first point of contact for troubleshooting and the last ones on the job closing out the job-ticket. Additionally, TRA Consulting Inc's decades of years in the industry means we have the vendor relationships and the partnerships in place to effectively serve any of your Managed IT Services needs and/or IT Vendor Management scenarios.
TRA Consulting, Inc. believes a clean IT house begins with a tight network infrastructure and an efficiently performing server. Part of our Flat-Rate IT Services is regular IT maintenance performed on a predictable schedule. The best offense is a good defense in the IT Support world. To us, this means that constantly maintaining your network and IT Assets will prevent downtime. We are the Long Beach Managed IT Services that is always on the case. When we aren't serving your Operational IT needs, we are maintaining your systems so you aren't surprised by an IT Disaster. This does not mean that our Managed IT Services aren't good protection against an unforeseen disaster. In fact, our Southern California Managed IT Services process involves elements of IT Disaster Recovery.
We are your best choice for Los Angeles IT Services. We are your best choices for Orange County IT Services. We are your best choice for San Diego IT Services. If you are interested in serving your IT Needs with a Quality Managed IT Services Provider, CONTACT US NOW!
Managed Endpoint
TRA Consulting, Inc. is a Long Beach Based Managed IT Service Provider. We provide a superior solution to the traditional break-fix, reactive IT Service most small businesses are accustomed to. We lower the cost of IT Services, make IT Services more proactive, more business-centric, and more effective. We drive down the price of IT Administration by delivering predictable costs for functions that should be routine and proactive in nature.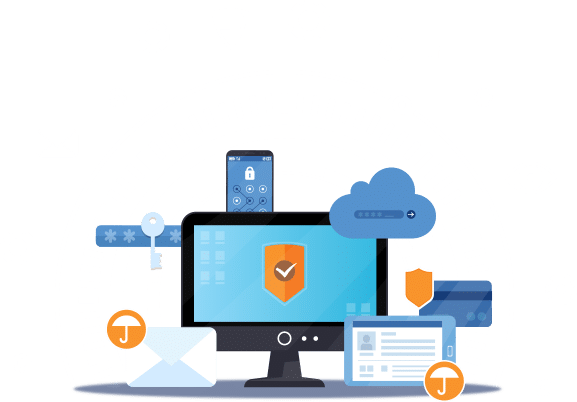 This is the flagship of our IT Services suite; and it is the most recommended model of IT Support we deliver to our clients. We install a host-based agent on the endpoints that assist us in delivering the following services:
Windows, Mac, Linux, SNMP Support
Patch management of all network operating systems and third-party applications
Monitoring and alerting endpoints, servers, infrastructure
DNS Protection for safe browsing
24/7 Network Operations Center
Cloud backup services
Endpoint Malware Protection
Endpoint Ransomware Protection
Endpoint Crypto-Virus Protection
Endpoint Virus Protection
Network Edge Protection
Remote Endpoint Access with dual redundancy, available to end users of our system
All company IT Needs are unique, and for this reason there is no one-size-fits-all IT Solution for every company. The list of services above is by no means the list all companies will need applied to their network. But it is a general list of some of our most common Managed IT Services. We custom tailor this IT Service to your specific IT Need. Our knowledgeable and experienced IT Network Operations staff take the time to understand the unique needs and demands of your endpoints and your network ecosystem. Our clients are assigned a single point of contact for all issues relating to their infrastructure.
If you have an IT Provider who doesn't give you this level of competency and protection, make the switch. CONTACT US NOW!