Giving Back To The Educational Community 
The UNLV-UNR Cooperative Farming Project 
Not a case study, but a brief overview 
A few months ago, TRA Consulting, Inc. participated in a project to retrofit a cooperative agricultural venture of UNLV-UNR with a modern and robust outdoor WiFi system which would cover 13 irrigation timers scattered around the property.  They had previously been tending to the irrigation timers manually.  The 13 irrigation timers were located at various distances from the main office.  Some were as close as 50' and some were as far as 1000' 
The purpose of the cooperative farming orchard is to study the effect of irrigation on desert plants that yield fruit; and to study the best methods to growing these plants using the least amount of water.  In order to do this, irrigation timers must be adjusted regularly, and data must be recorded constantly.  The study is still ongoing and will be long into the future. 
At the time we started planning this project, the date was February, 2019.  We executed our plan in May, 2019 to great success.  At the time of the writing of this blog article, the staff of the orchard have an easier time adjusting the watering schedule of the orchard, and also of recording data. 
We volunteered our time to work on this project so we could put our skills to the test and so that we could impact our community in a positive way. 
Here is a letter from the manager of the UNLV-UNR Cooperative: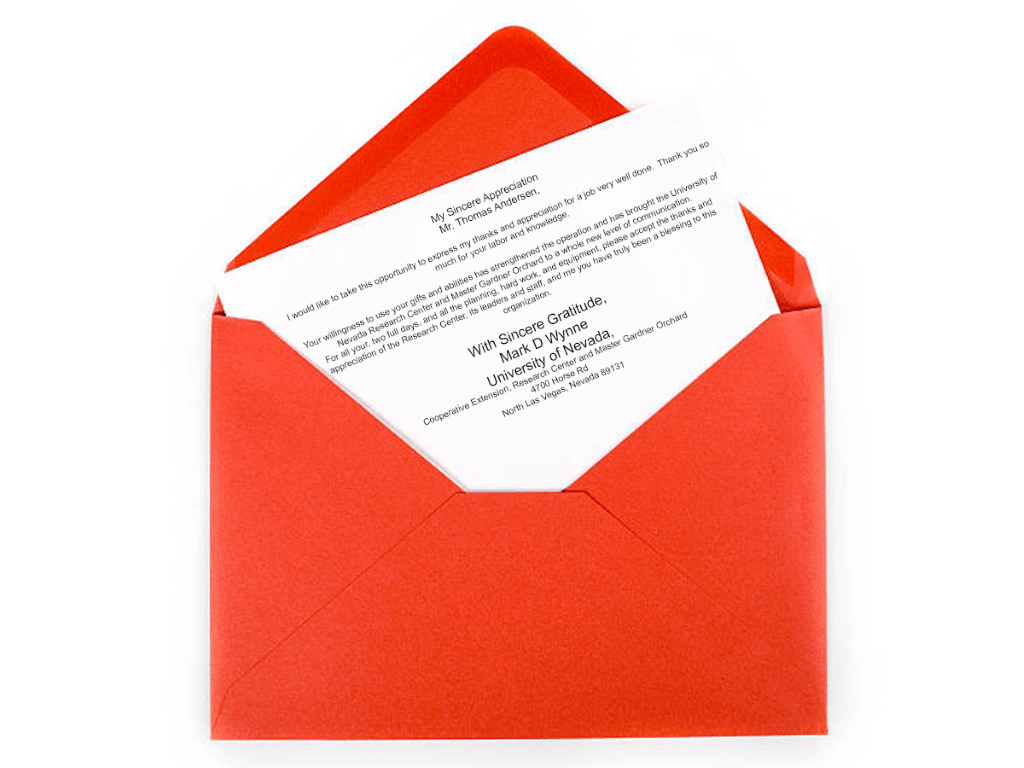 Here are some photos of the main office antennas, the orchard, and the team: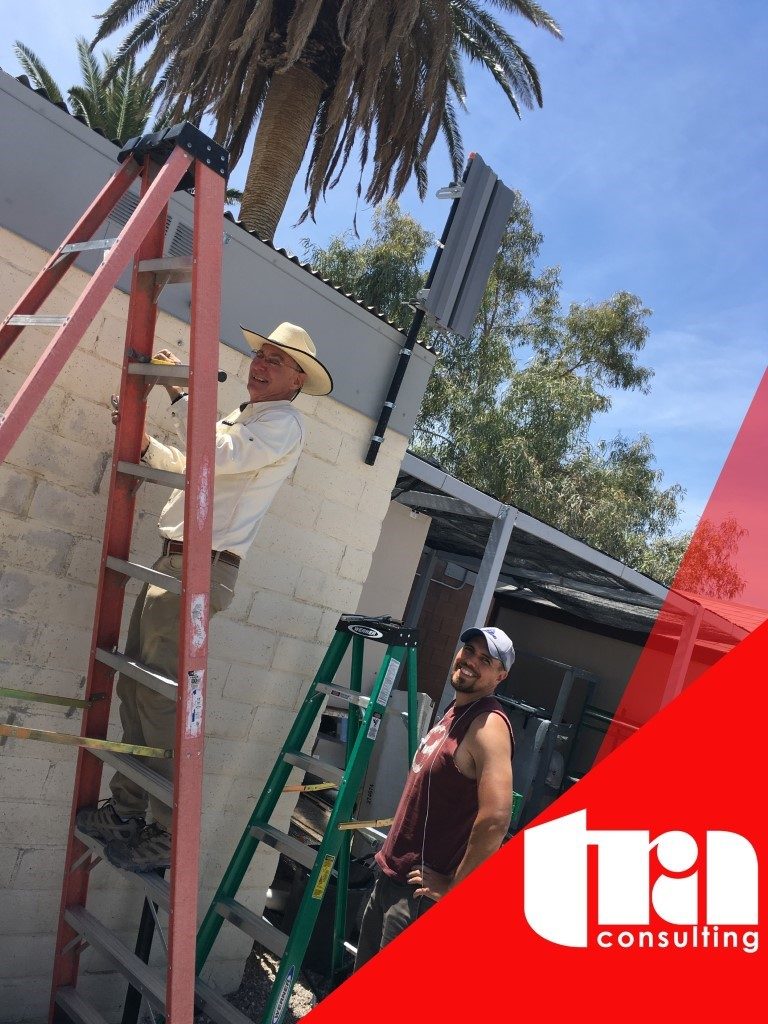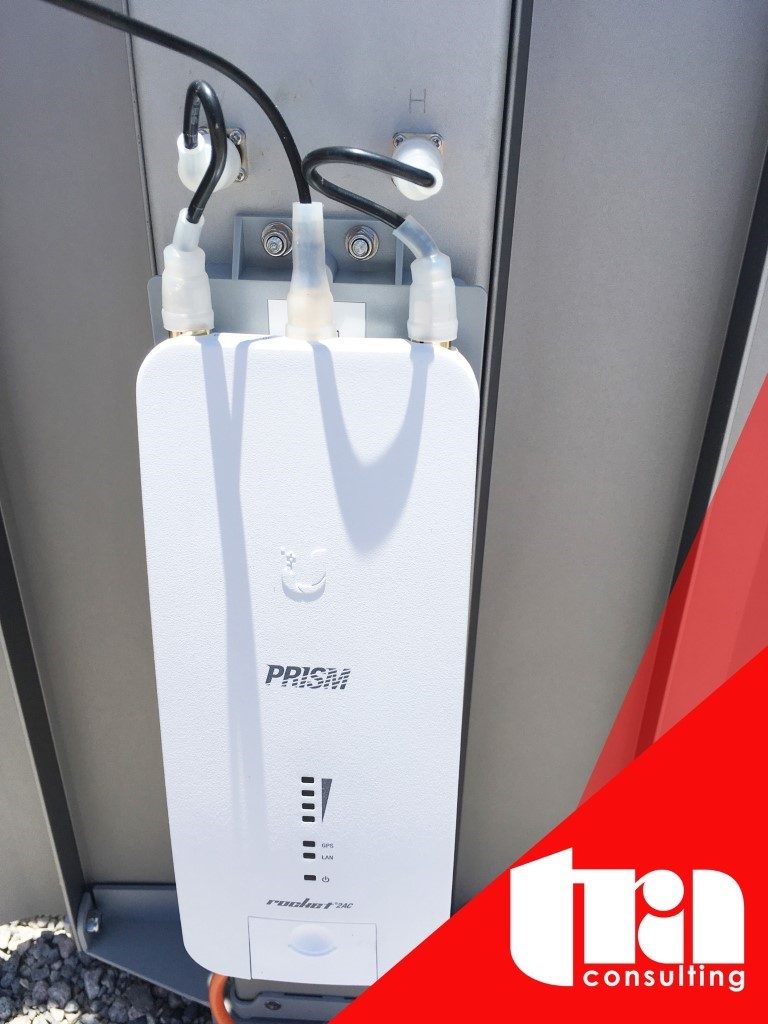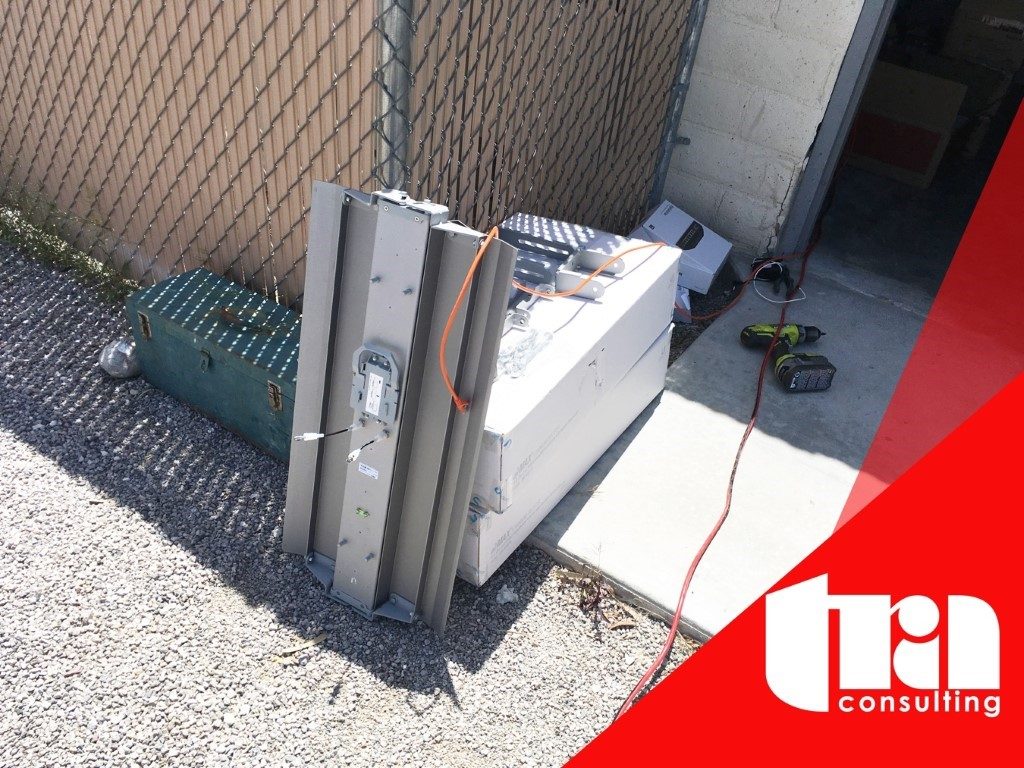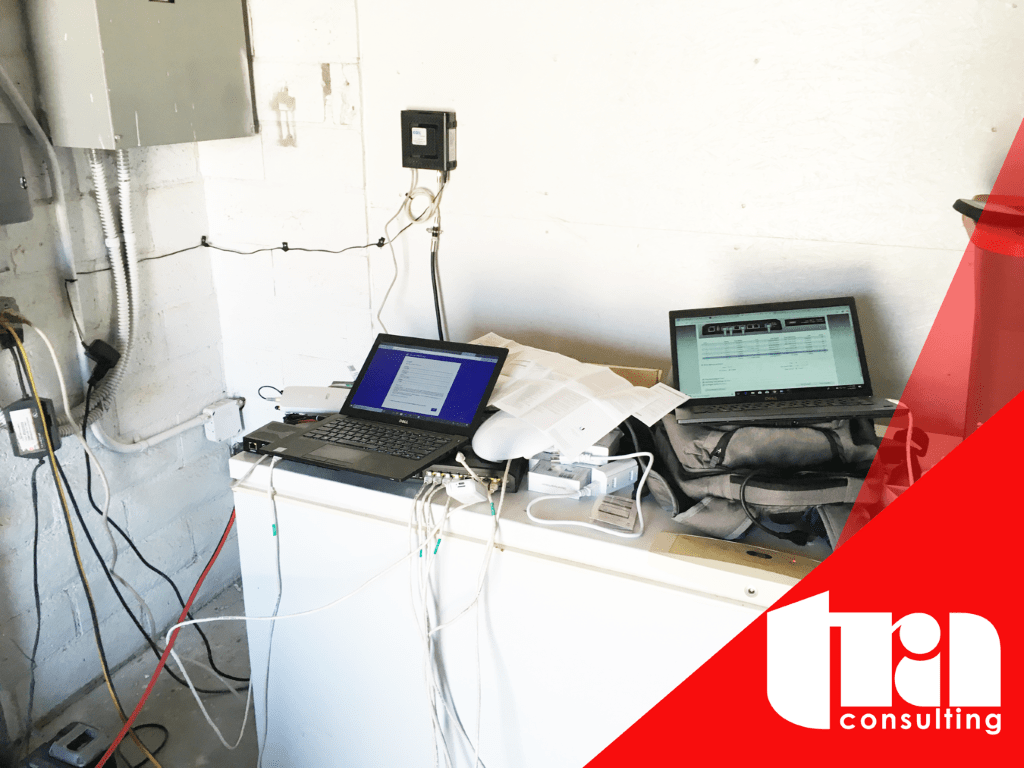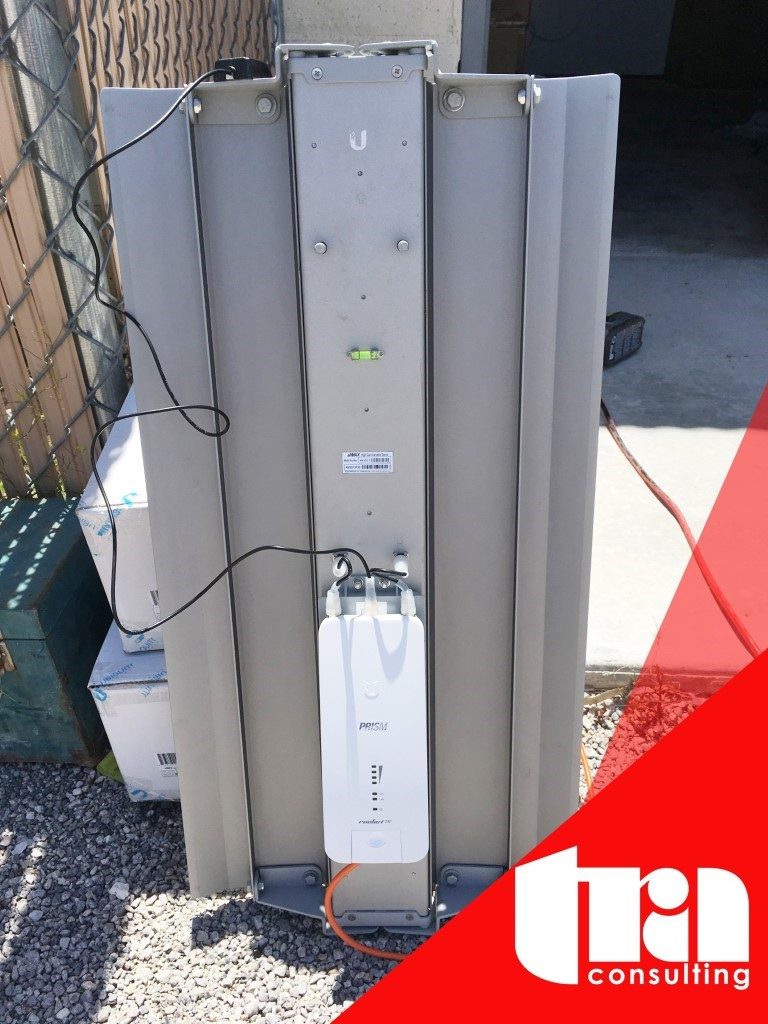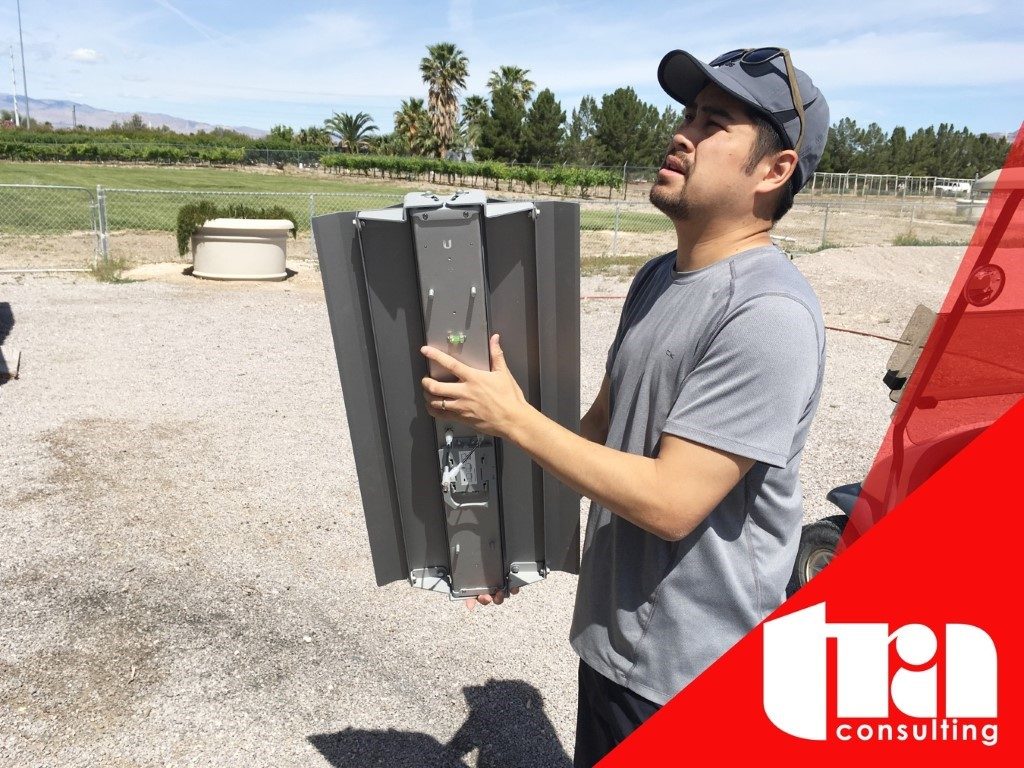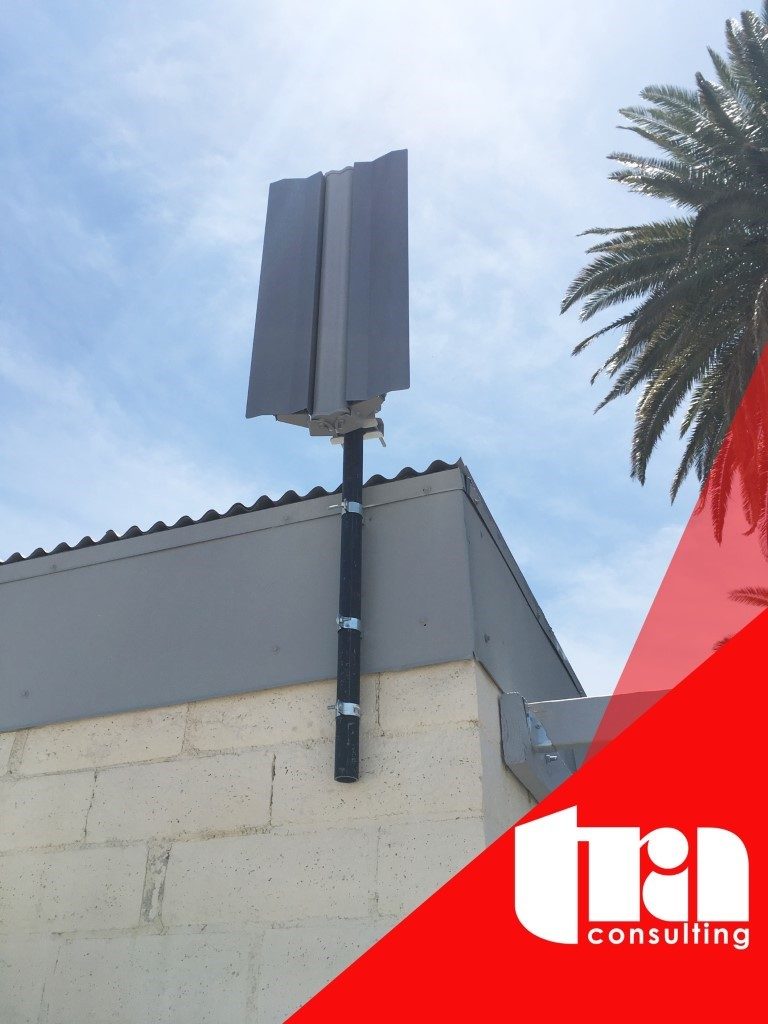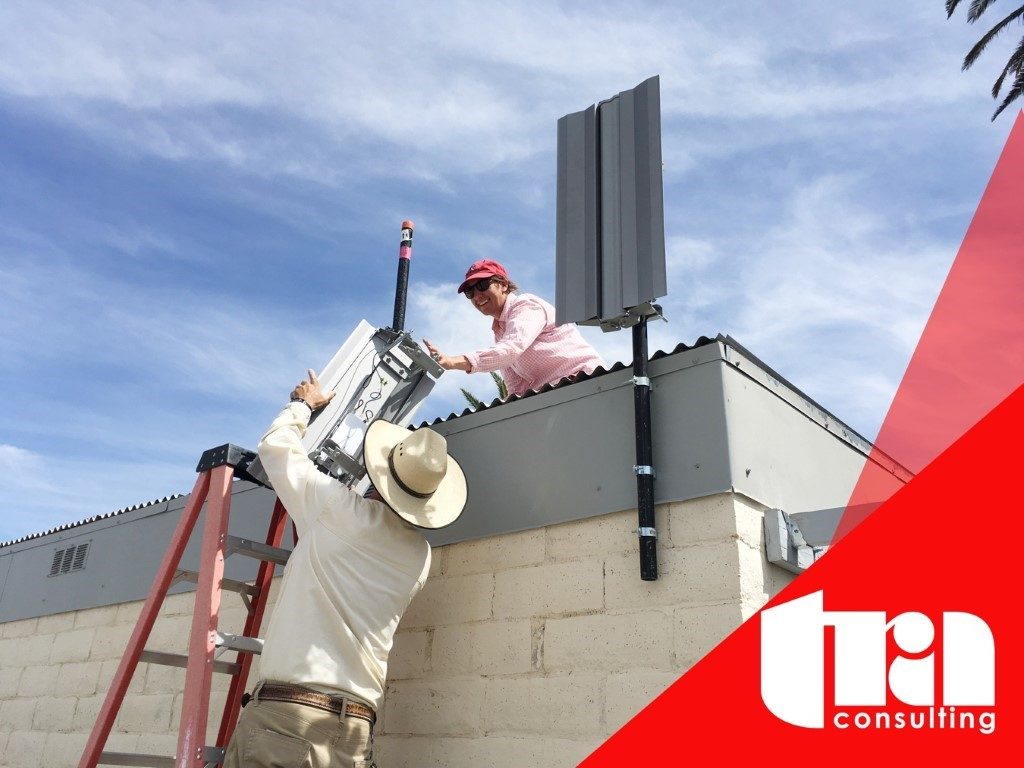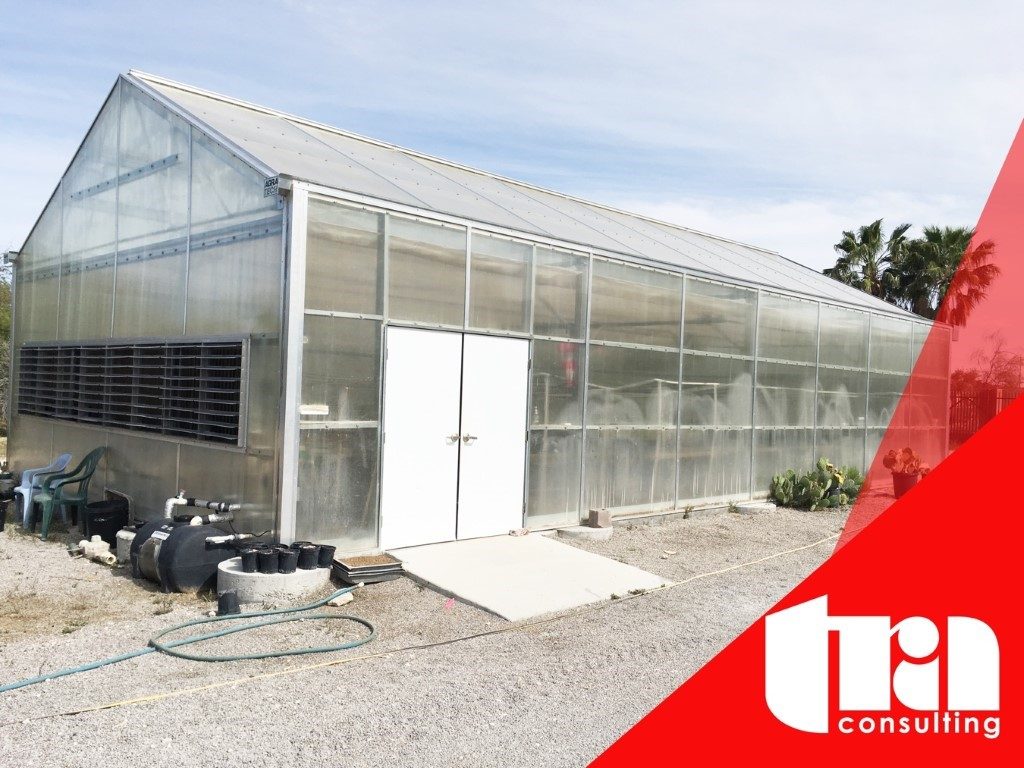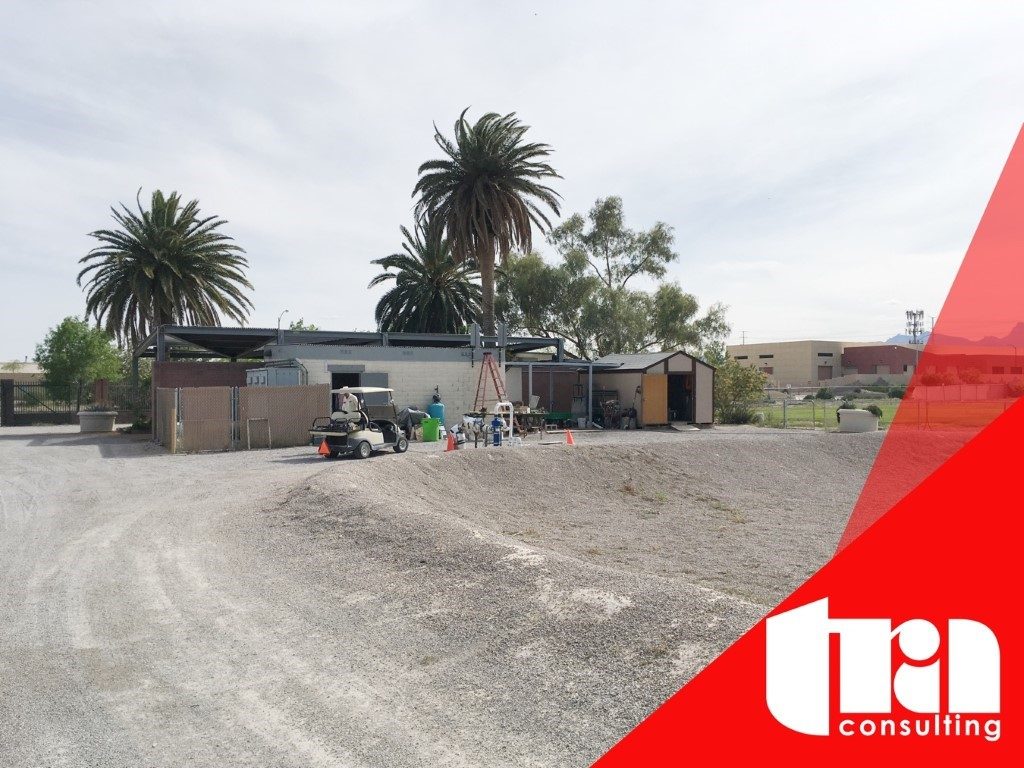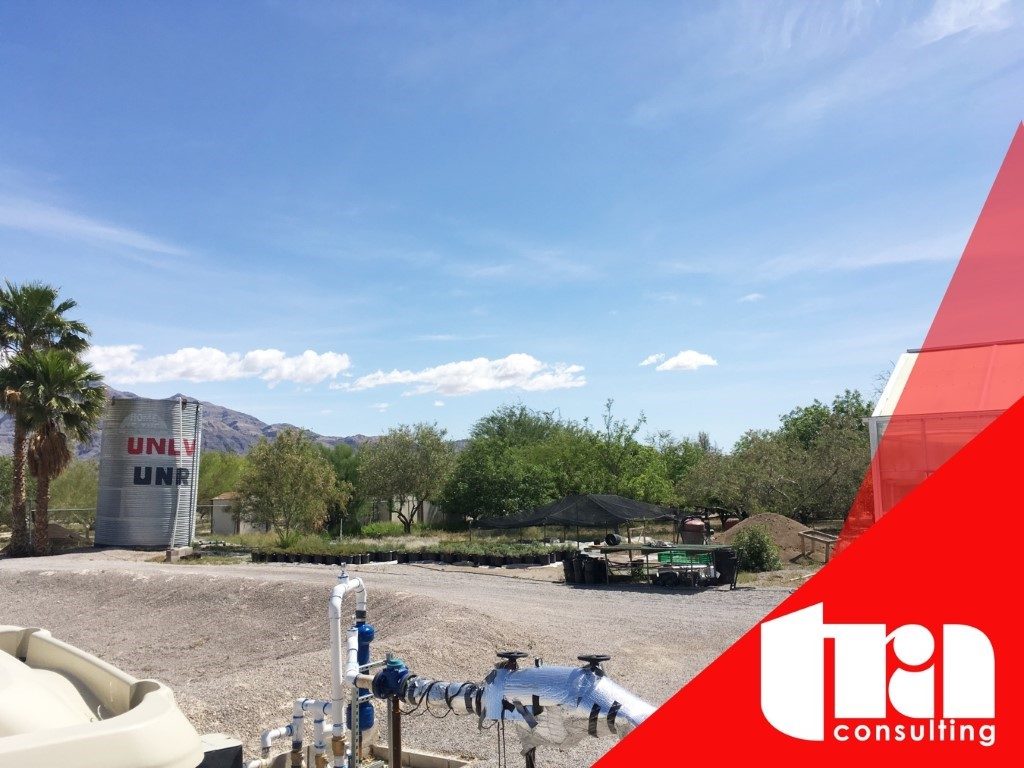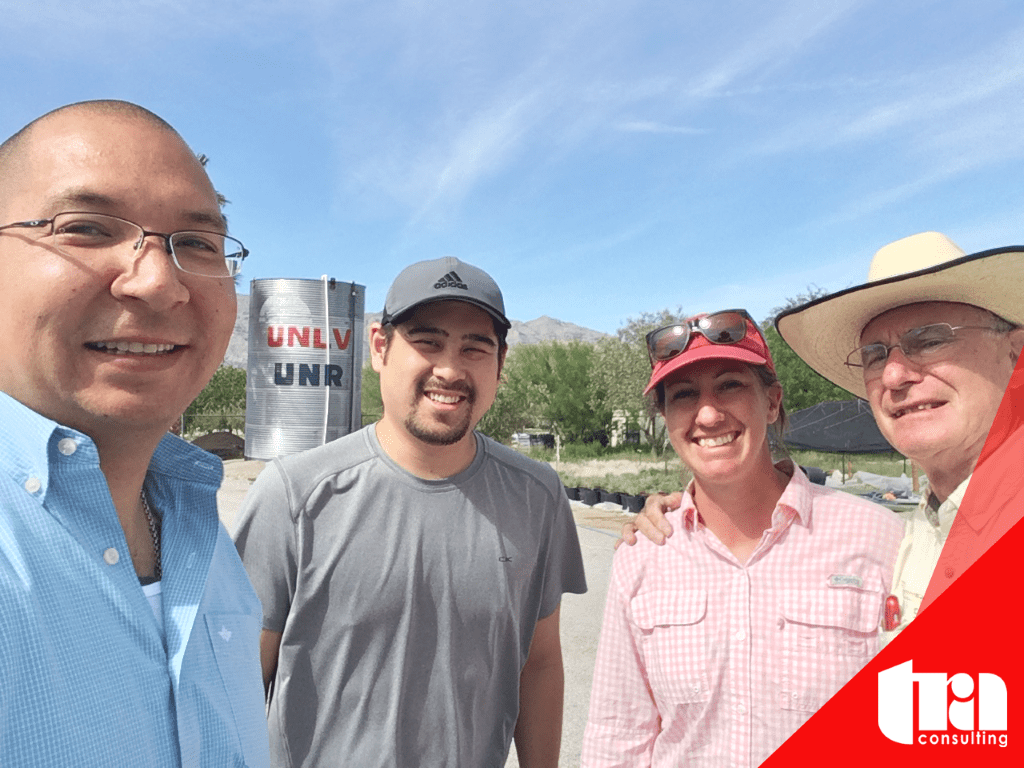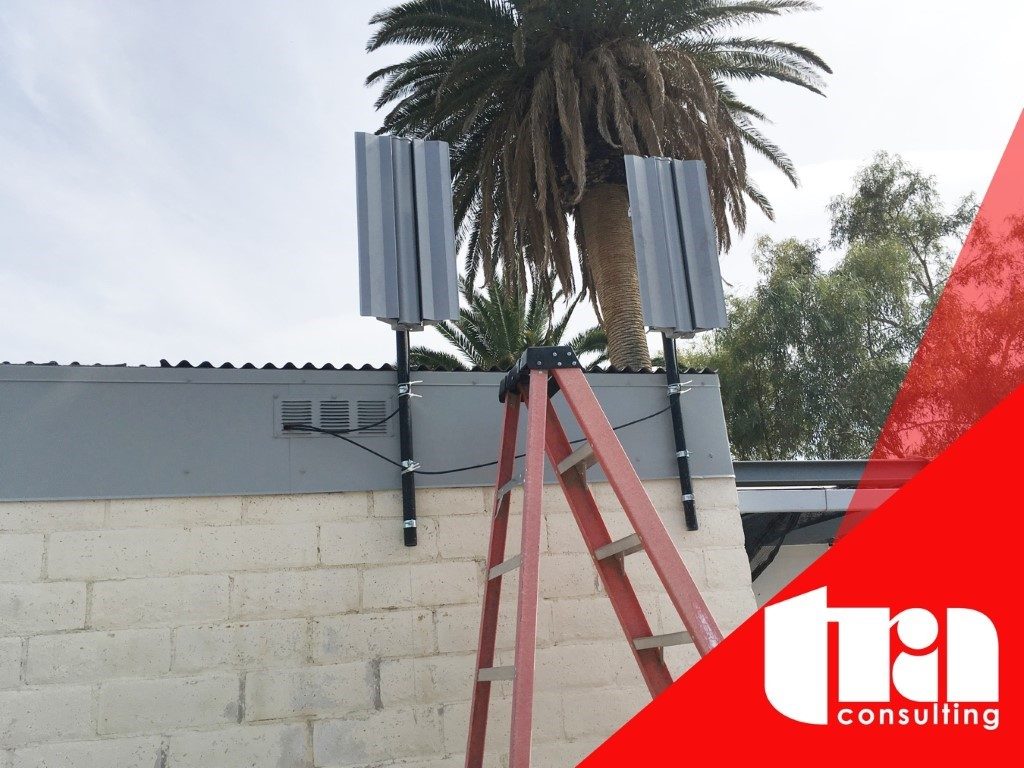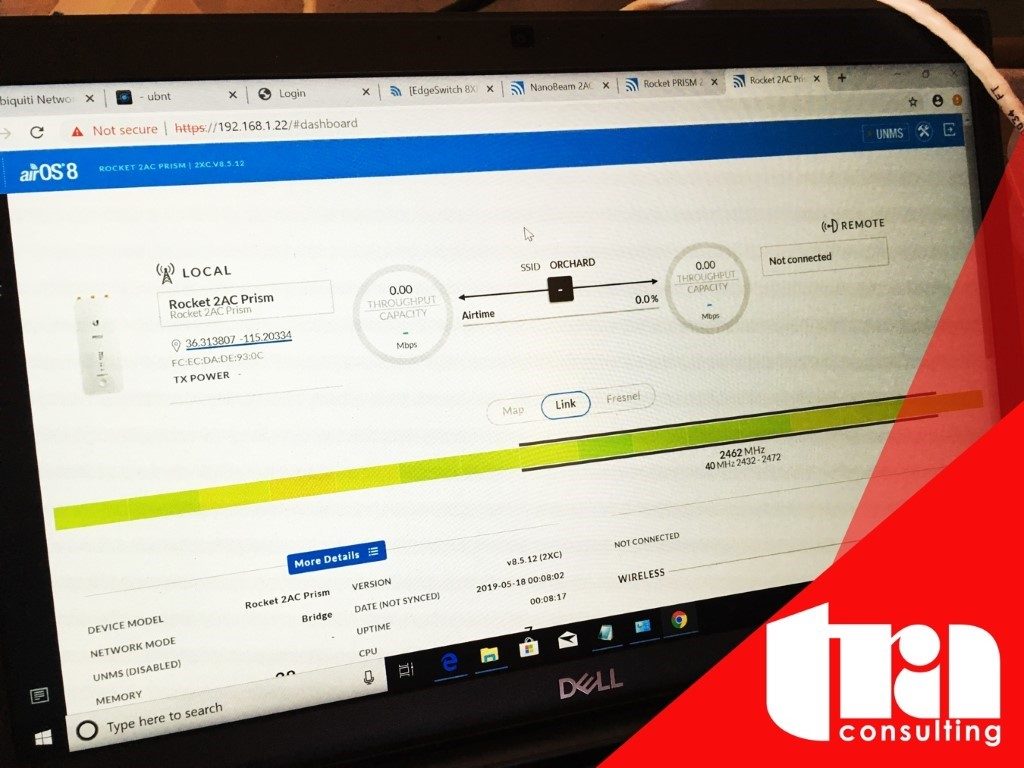 Is your company looking to deploy an outdoor WiFi system for any reason?  There are many options out there, many pitfalls, and various levels of complexity; depending on the use-case.  Reach out to TRA Consulting, Inc. today to plan your next project!  
Visit our website here: https://traconsulting.com/
Call Us for a free analysis here: (562) 551 8TRA
Check out our LinkedIn here: linkedin.com/company/tra-it